While Ortley Beach escaped the serious flooding experienced by Cape May County, the temporary dune system is essentially completely destroyed. Toms River added a secondary line of dunes near the ocean prior to the storm, but that dune line, a second dune line and the primry dunes were all substantially washed away by three consecutive high tides. Pictures are below.
The highest tide on the bayside occurred Sunday about noon, but flooding was limited to the usual low lying streets.
We will be in contact with Toms River officials this week who will surely promptly restore the temporary dunes – until the next storm.
In the meantime, OBVTA continues to receive updates from NJ DEP and the NJ Attorney General's office who are attempting to obtain the necessary easements for the permanent dune system. As well as a quite a few holdouts which are advancing in the eminent domain process, there is incresing concern about the beach associations in Toms River and Brick who have not signed the new easement that is required to replace the prior easement plus side agreement. More about that soon.
.
An official report on the NJ storm damage is here: STORM SURVEY.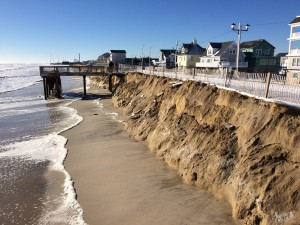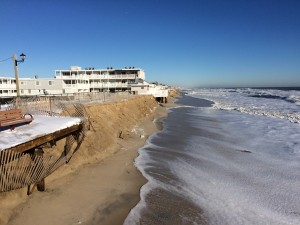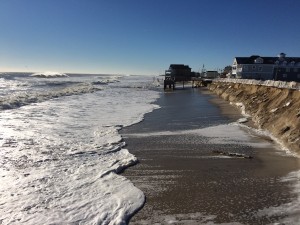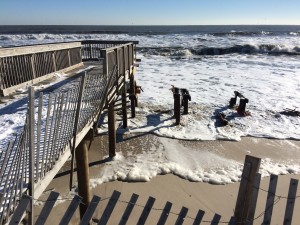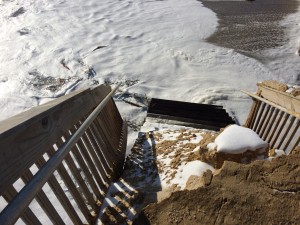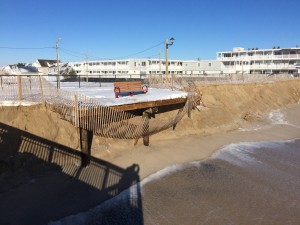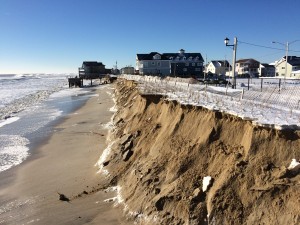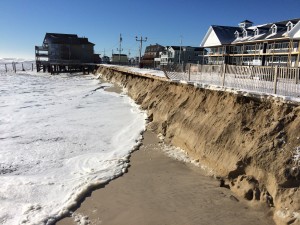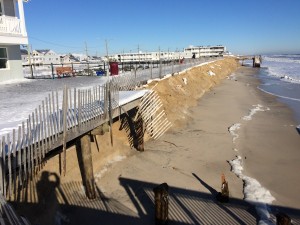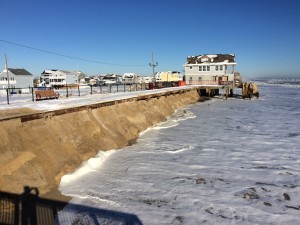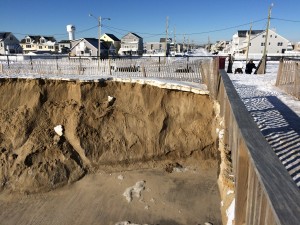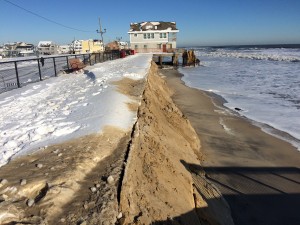 ==========================================================================================================