Great News!
The beach replenishment dredge arrived over the weekend and they have started pumping sand onto the to beach.
The single dredge that is here is expected to be joined by another later this week and they will pump sand onto Ortley Beach for about two weeks, or until the project is complete. Actual timing will depend on equipment arrival, the weather and the condition of the "borrowing area", from where the sand is taken. Because the borrowing area is offshore from Seaside, it is too far to pump sand directly onto the beach. Instead, you will see the dredge travel out to the borrowing area, fill with sand, then come close to Ortley Beach and pump the sand onto the beach. This will be repeated over and over. They will be replenishing from 7th Ave south to Seaside, then move the pipes on the beach and replenish from 7th Ave north to Lavallette.
As a reminder, this is only a temporary fill. It will raise the beach a few feet and extend it about 150′ toward the ocean. Later this year, scheduled for November or December, the US Army Corps will return and build the new dunes and an even larger beach.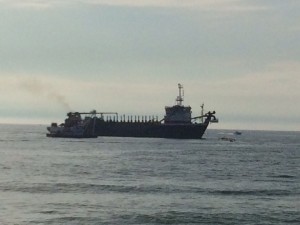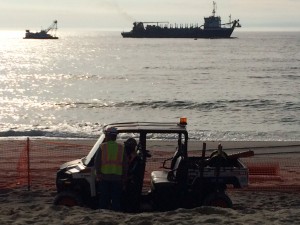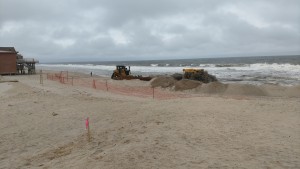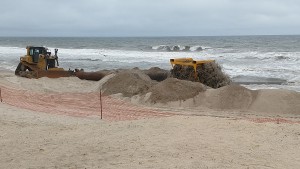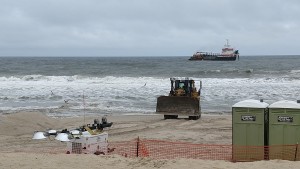 A recent news article with video can be found HERE
…And another interesting article about the long term consequences of beach replenishment: Interesting News Article