Our next OBVTA membership meeting scheduled for Saturday, July 18th at 9:30am will be held as a virtual meeting on Zoom. (The Moose Lodge is closed until further notice).
Details for the meeting can be found on our Meetings page HERE
———————————————————————————————
Toms River Partners with Fulfill to Launch "Pop the Trunk" Meal Pickup to Feed Families
Toms River Township is partnering with Fulfill to provide emergency "crisis" food kits to families in need during the COVID-19 outbreak. The food kits, which are free to families, provide multiple days of groceries to residents struggling due to the Coronavirus pandemic.
—————————————————————————
Food kits will be distributed at five locations, three or four on the mainland and one on the Barrier Island, every Friday from 11:00 a.m. to 12:30 p.m. The location in Ortley Beach will be at the 3rd Ave. parking lot. As recommended by the CDC, we are practicing social distancing and limiting interactions. The food distribution will be performed drive-through style. Families should remain in their vehicle at all times. Please keep your windows closed and pop the trunk and we will deliver the food to the trunk or truck bed.
Also, residents in need of emergency food kits, please contact Stacy Proebstle, (732) 341-1000 Ext. 8234 or by email at sproebstle@tomsrivertownship.com
How can you help? Anyone looking to donate to Fulfill, please visit the website link HERE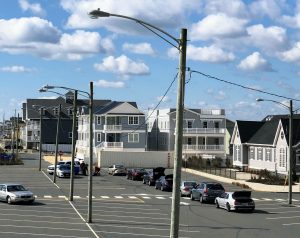 BEACHJAM 2020 will NOT be held this year. We will consider an alternative event if conditions allow.